Viewing 1 - 10 of 10 stories
Vaping Information from Mr. Rafferty to Grades 6-12 Families:

January 4, 2022 Dear 6-12 Families: DeRuyter Central School, similar to many other school districts, has seen a recent spike in incidents involving student vaping. Complicating this issue is that there is varying information and misunderstandings involving vaping and/or electronic cigarettes. The purpose of this letter is to inform you of the issue, give you resources if you feel your child is involved in this kind of behavior, as well as alert you to possible repercussions if your child engages in vaping on school property. We take this issue very seriously. There are many negative health effects vaping can have on our students and often find that our parents may ...
Free Symptomatic Rapid COVID-19 Testing in Madison County: Madison County Health Department Drive-Thru COVID-19 Rapid Testing: 85 Cedar St in Morrisville (This is at the old County Highway Garage in Morrisville.) Eligibility: Madison County Resident OR K-12 staff/student that attends/works at a school in a Madison County School District AND in the last 1-7 days have had either symptoms of illness OR a close contact exposure BY APPOINTMENT : TODAY AM - Tuesday, January 18, 2022 9:30am-11:30am - Schedule an appointment online at
DCS 2021-2022 Events Calendar:

The DCS 2021-2022 Events Calendar is available HERE . Due to the many last-minute changes, the calendar may not be in your mailboxes before school opens and we wanted to make sure that you had access to the calendar. If you have any questions, please call us. Thank you. We look forward to an amazing school year!
2022-2023 - PK and Kindergarten Enrollment NOW OPEN!!!:

Spread the word!! 2022-2023 PreK and Kindergarten Registration NOW OPEN! All children turning 4 on or before December 1, 2022 are eligible to enroll in pre-k. All children turning 5 on or before December 1, 2022 are eligible to enroll in kindergarten. PreK and K programs are full day, 5 days a week. Breakfast and lunch are free to all DCS students. Students 4 years and older are eligible to receive bus transportation. Parents/guardians are invited to call (315) 852- 3400 with questions and to request an enrollment packet. Students currently enrolled in our PreK program will already be considered enrolled for Kindergarten.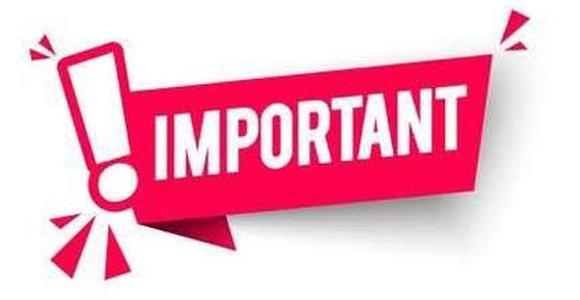 Test Kits Have Arrived:

Please click HERE for COVID Testing Kit Information - Available tomorrow, 1/2/22 between 1-3 pm outside the Superintendent's Office.
Board of Education Meeting Date Changes:

Dates for the January 2022 and March 2022 Board of Education Meetings have been changed. The Regular Meeting of the DCS Board of Education scheduled for January 12, 2022 has been changed to Tuesday, January 11, 2022 and the Regular Meeting scheduled for March 9, 2022 has been changed to Tuesday, March 8, 2022 .
DCS Track Information:

The DCS Track is now closed for the winter. It will re-open in the spring for public use. Thank you.
COVID 19 Protocols:

Please click on the link below for COVID 19 Protocols Preventative Measures at DCS
DCS Codes of Conduct:

The 2021-2022 Student Code of Conduct is available by clicking on one of the links below. If you have any questions regarding the Code of Conduct, please reach out to Mr. Rafferty, MS/HS Principal or Mrs. Valente, Elementary Principal. 2021-2022 MS/HS Student Code of Conduct 2021-2022 Elementary Student Code of Conduct
Viewing 1 - 10 of 10 stories