Viewing 1 - 8 of 8 stories
Annual Santa Wagon Ride:

Annual Santa Wagon Ride When: Sunday, December 11, 2022 Time: 1 – 4 pm Where: Coal Yard, DeRuyter, NY Cost: One unwrapped toy to benefit local children in need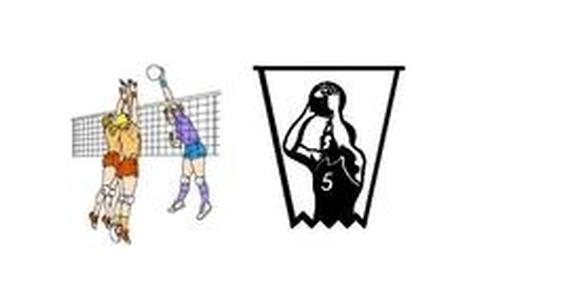 Basketball Game Live Stream:

Tonight's Varsity Basketball Game vs. Stockbridge will be streamed at 7:30 pm on the link below. https://sites.google. com/deruytercentral.org/ rocketnews/sports
NYS 5 Hour Pre-Licensing Course:

Do you want to get your Driver's License and need the NYS 5-Hour Pre-Licensing Course? The course will be given on Saturday, November 5, 2022 - 9:00 am - 2:00 pm in the DCS LMC. Sign up with Mrs. Stanton in the Main Office NO LATER THAN October 19, 2022. No Walk-Ins and you MUST present a current valid NYS Photo Learner's Permit. NYS 5-Hour Pre-Licensing Course Flyer
Public Hearing - Smart Schools Presentation on Utilizing Funds For Building Safety Upgrades:

Please review the power point presentation below which details our request to New York State to utilize Smart School Dollars to reinforce the Building Envelope creating safety measures on our Windows, Doors, and Security Entrance. The Board will hold a Public Hearing at thei November 9, 2022 Board Meeting regarding the Smart School Project. If you have any questions, or concerns, please reach out to Dr. Brown at dbrown@deruytercentral.org or call his office at 315-852-3400 x 7403. Smart Schools Presentation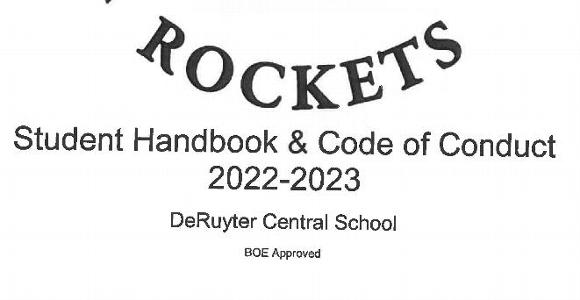 2022-2023 MS/HS Student Code of Conduct Available:

Please click the link below to review the 2022-2023 MS/HS Student Code of Conduct. Also linked below is a letter previously sent to parents explaining some of the changes to the Code of Conduct. Please note that in the letter, a student/parent information night on the Code of Conduct is referenced to be held on September 8th, from 6:30-7:30 in the Small Gym. All welcome to attend. Officer Karl and Mr. Rafferty will be meeting with students during the first week of school in the Library/Media Center (except for 6th Grade) to discuss the changes in the Student Handbook & Code of Conduct according to the following schedule each day of the first week of school: 6th Grade- 9/6-8th Period (Room 220) 7th Grade-9/6-5A 8th Grade-9/7-5A 9th Grade-9/7-9th ...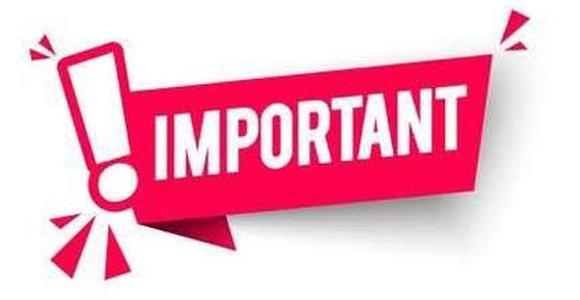 COVID-19 Home Test Kits:

Dear DeRuyter Community: Are you looking for COVID-19 home tests? DeRuyter Central School has them. Visit the Superintendent's Office (Annex Room 7403) to get one.
COVID 19 Protocols:

Please click on the link below for COVID 19 Protocols Preventative Measures at DCS
Viewing 1 - 8 of 8 stories