Viewing 1 - 12 of 12 stories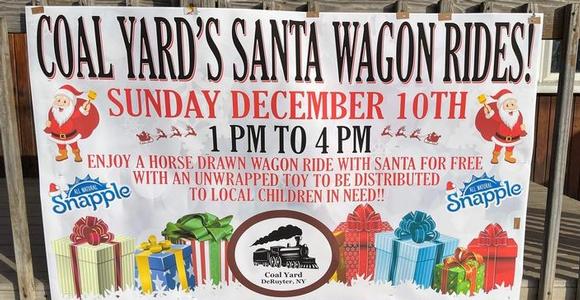 Santa Wagon Rides:

Come and enjoy a Horse-Drawn Wagon Ride with Santa on December 10th from 1:00 pm - 4:00 pm at the Coal Yard, 720 Railroad Street, DeRuyter, NY 13052. The cost of the wagon ride is a donation of a new, unwrapped toy. These toys will be distributed to local children in need. This annual event is sponsored by The Coal Yard and benefits local children. Click HERE for more information.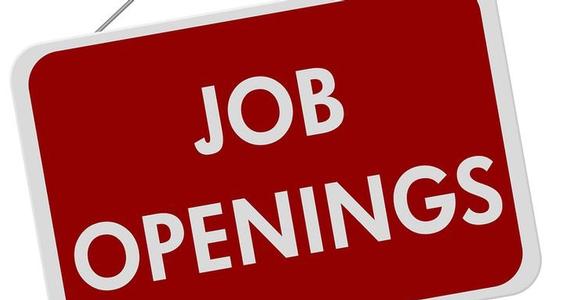 Job Vacancies at DeRuyter Central:

Come join our amazing DeRuyter CSD family! CURRENT VACANCIES Secretary 1 – Guidance Office Secretary 12 Month Position 37-1/2 Hours per week Civil Service Exam required when given Sick Time, Vacation Time, Personal Time available Employees' Retirement System Membership 403b Options available Health, Dental, Vision benefits available Application Packet must include: Letter of Interest, Resume, 3 Current Letters of Reference, Completed DCS application (available on the DCS website), Completed Civil Service application (available on the DCS Website) NOTE: Application packet should be sent to Mr. Stephen Rafferty, 6-12 Principal, ...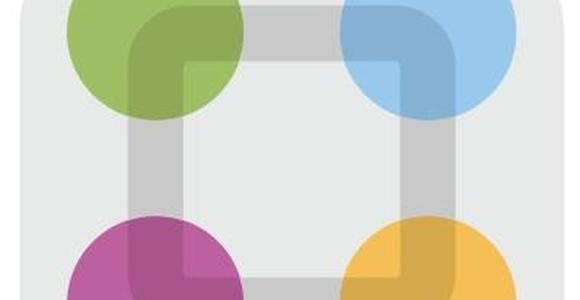 ParentSquare Update:

Please click on the link below for information regarding the communication platform, ParentSquare. This new communication platform is the primary tool used by DeRuyter Central School that is utilized by administrators, class advisors, coaches , etc. SchoolMessenger will no longer be used. ParentSquare will be used to announce school closings/delays, and other important notifications to parents. ParentSquare Information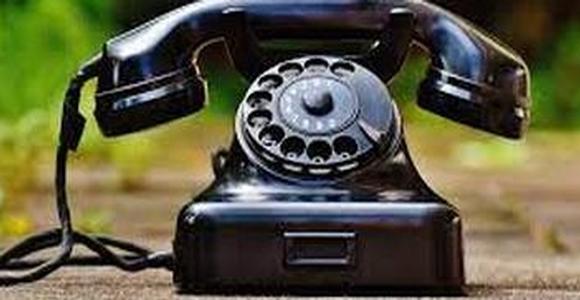 Phone System Update:

DeRuyter Central School has updated our phone voice attendant! While it has come with some challenges, this change will assist callers in reaching the appropriate extension to help them. We have gone to a "tiered" system. Below is a version of what you can expect when calling: When 315-852-3400 is called, you will receive a welcome: Welcome to DeRuyter Central School's automated voice attendant. If you know your party's extension, you may dial it at any time. For the Elementary School, Press 1 For the Middle or High School, Press 2 For Student Medical, Press 3 For all other offices, Press 4 Once you make your choice, there will be another greeting followed by more choices: For example, if you Press ...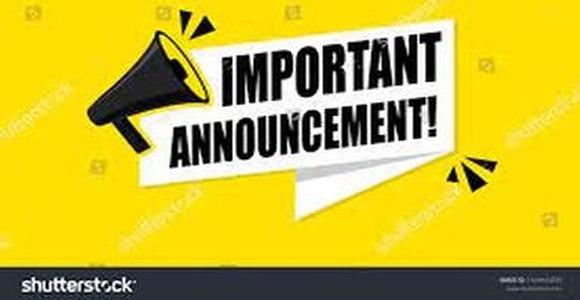 Welcome Dr. Neal Capone, Superintendent of Schools:

FOR IMMEDIATE RELEASE Aug. 8, 2023 Matt Cook, Ed.D. OCM BOCES District Superintendent mlcook@ocmboces.org or 315-433-2602 DeRuyter School Board Announces New Superintendent After a thorough search process, the DeRuyter Central School District Board of Education is excited to announce the selection of Neal Capone, Ed.D., as the new Superintendent of Schools. For the past 12 years, Capone, 50, has served as the Superintendent and Head of School at Faith Heritage, a private K-12 school in Syracuse that was also his middle- and high-school alma mater. He will succeed David M. Brown, Ed.D., who led DeRuyter schools for the past five years before taking a new position as director of graduate studies for Le Moyne ...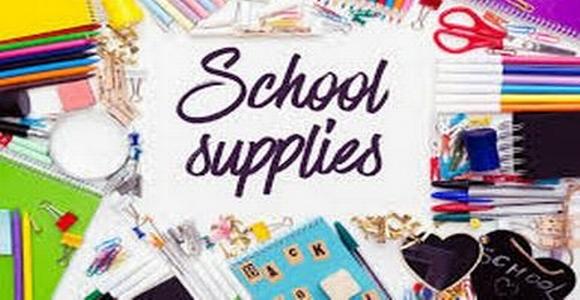 2023-2024 School Supply Lists:

List By Grade 6th Grade Supply List - Thornton/Smith Pencils Pens Loose Leaf Paper Earbuds/headphones (Cheap-No BEATS) (4) 2 Pocket Folders (1) Composition Book Optional: Color Pencils Box of Kleenex Locker shelf Wipes Mouse (usb port) 6th Grade Advanced Math Pencils Folder Basic Scientific Calculator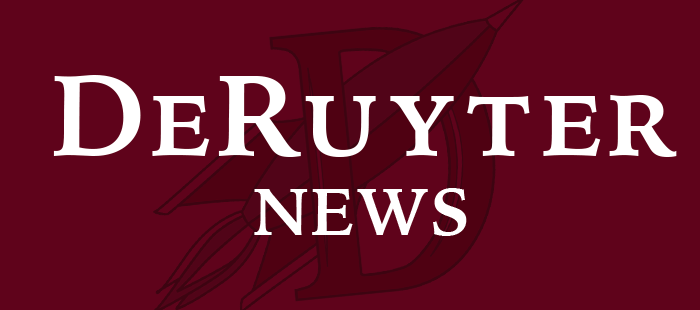 2022-2023 External Audit Complete:

The 2022-2023 External Audit has been performed by Mengel, Metzges, Barr & Co. and can be reviewed on the Businss Office page of this website. Any questions should be directed to Mrs. Amanda Graham-Quirk, School Business Executive at 315-852-3400 x 7502 or grahamquirk@deruytercentral.org. Thank you.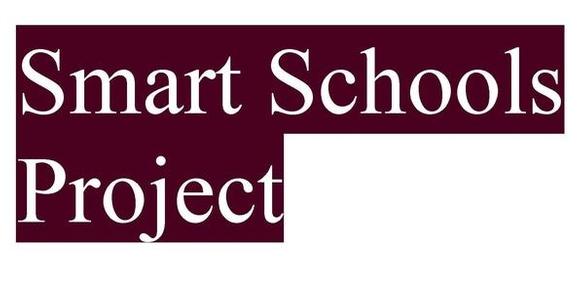 Smart Schools Information on Utilizing Funds For Building Safety Upgrades:

Please review the power point presentation below which details our request to New York State to utilize Smart School Dollars to reinforce the Building Envelope creating safety measures on our Windows, Doors, and Security Entrance. The Board will hold a Public Hearing at thei November 9, 2022 Board Meeting regarding the Smart School Project. If you have any questions, or concerns, please reach out to Dr. Brown at dbrown@deruytercentral.org or call his office at 315-852-3400 x 7403. Smart Schools Presentation
2023-2024 PK and Kindergarten Enrollment NOW OPEN!!!:

Spread the word!! 2023-2024 PreK and Kindergarten Registration NOW OPEN! All children turning 4 on or before December 1, 2023 who live in the DeRuyter Central School District are eligible to enroll in pre-k. All children turning 5 on or before December 1, 2022 who live in the DeRuyter Central School District are eligible to enroll in kindergarten*. PreK and K programs are full day, 5 days a week. Breakfast and lunch are free to all DCS students. Students 4 years and older are eligible to receive bus transportation. Parents/guardians are invited to call (315) 852-3400 x 7204 with questions and to request an enrollment packet. *Resident students currently enrolled ...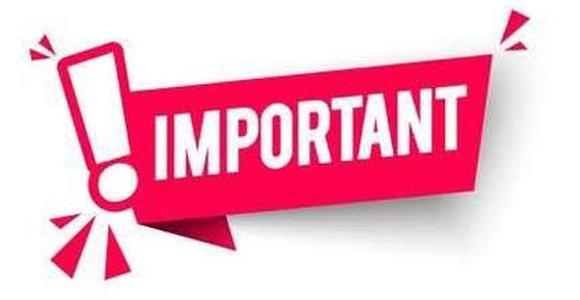 COVID-19 Home Test Kits:

Dear DeRuyter Community: Are you looking for COVID-19 home tests? DeRuyter Central School has them. Visit the Superintendent's Office - main building, Room 108 to get one.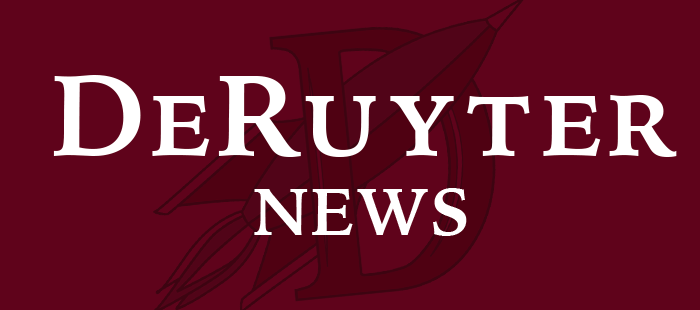 COVID 19 Protocols:

Please click on the link below for COVID 19 Protocols Preventative Measures at DCS
Viewing 1 - 12 of 12 stories